The Belvedere Inn Amenities
We have told you in several places about our rooms and the amenities within each. Now we want to let you know about the rest of what you can enjoy when you stay with us.
Billiards Room & Parlor
Mark Twain did not sleep here but he played pool here. So, pick up the sticks and enjoy a game of pool in our beautiful Billiards Room. When you are finished, head over to the billiards parlor and ease into the leather chairs for a drink, a chat or a game of chess, gin rummy, monopoly or scrabble. Games, adult coloring books and books to read are there for your enjoyment! In the fall and winter, the billiards parlor holds a wonderful gas fireplace. We will automatically turn it on once the weather turns brisk.
The Porch
If you have not engaged in porch sitting, you are in for a treat. Sit, relax, watch the people – have coffee, read a book, or chat with friends or even strangers as they walk by. Your blood pressure will drop and you will wonder why you have not done this before or more often.
The Dogs
For the past five years we have had two great dogs: Gracie, a Newfoundland and George, a Golden Retriever. Last winter we lost Gracie and just this September, we lost George who has been our constant companion and sweet boy for the last eleven years. We miss him terribly as do all our neighbors and friends. George never met a stranger.
Now we have a new greeter, Gomer. In early September of 2020 we adopted Gomer, a Great White Pyrenees mix, from the Quincy Humane Society. He is two years old and acts like a 2 month old puppy which would not be a problem except he weighs 95 pounds.  He is a lug but lovable and is just learning how to be an INN dog. Gomer loves people and if you want to play with him, he would be thrilled. If, on the other hand, you want to pet him, he will be happy with that too. He particularly likes his back scratched. If you simply want to ignore him, that is just fine!
Personal Services
If you need something extra, don't hesitate to ask. We'll order flowers, chocolates, dinner reservations, theater tickets, – whatever you need to make your stay in Hannibal enjoyable – we will accommodate. We have add-on packages in addition to the normal room rate, so look for those in our service menu. In the meantime, let us help you in your quest for a wonderful Hannibal stay! Be creative…it's more fun for all of us!
Keyless entry!
Yep – all you have to do is push in the code and you enter the house. Each house has a separate code and each room has its own key, locked from the inside. There are key chains with The Belvedere Inn written on them and our address. Should you find that you have walked off with one of our keys, please send it back via snail mail, in a padded envelope.
Toiletries:
We are thrilled to be able to offer Gilchrist & Soames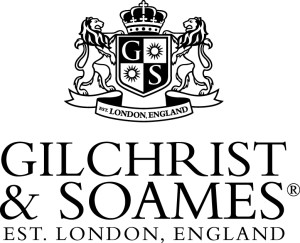 bath and body products to make your stay at The Belvedere Inn even more relaxing. Their products contain no parabens, phthalates, mineral oil, urea, DEA, TEA, DMDM Hydantoin, petrolatum, propylene glycol nor sulfates. They never test on animals. The collection we have chosen features a light fragrance with herbal and citrus notes and draws on classic spa ingredients such as natural oatmeal, aloe, lemongrass and sea kelp. These products are simply luxurious.
Gift Certificates
We offer gift certificates in any denomination. All you have to do is click the button on the front page of this website – and input your info. Gift certificates are subject to blackout dates during special event weekends – Valentine's Day, Just Girls Weekend, Independence Day, National Tom Sawyer Days, and Fall Folklife Festival, and the holidays of Labor Day & Memorial Day Weekends, Thanksgiving, Christmas and New Years.
We are also fortunate to be able to redeem Gift Certificates from BBIM – Bed & Breakfast Inns of Missouri, of which we are a proud member. So, if you get one of those for Christmas or your birthday or just because you are wonderful, give us a call!!